We will help you
Competition Analysis
and potential demand for a specific line of business
Strategy Development
development of your business on the Internet and a step-by-step plan for its implementation
Website creation
and social platforms (Facebook, YouTube, Instagram and others)
Setting up online advertising
through selected promotion channels (SEO, SMM, PPC and other advertising)
Special offer
Discount 50%
FOR UKRAINIAN REFUGEES
who decided to open their own business in Europe
Analysis of competition and potential demand for a specific business line
To get a consultation
Find out how feasible your idea is when promoting on the Internet.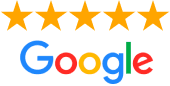 You are a refugee from Ukraine and want
start a business in Europe?
Opportunities and benefits
Popular types of entrepreneurship
What is the most profitable way to make payments?
To get a consultation
We are a Ukrainian online advertising agency that continues to help Ukrainian entrepreneurs in the country and abroad.
Our team is made up of experienced and highly motivated specialists in various areas of Internet marketing. We have the skills to implement business development in various industries.
DEVELOPING STRATEGIES
AUDIT OF ADVERTISING COMPANIES

ADVERTISING ON THE INTERNET